About Grace Bible Fellowship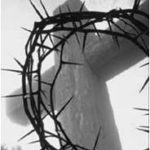 The Evangelical Free Church of America is an association of autonomous churches united around these convictions:
Distinctives of The Evangelical Free Church of America
"In essentials, unity. In non-essentials, charity. In all things, Jesus Christ."
~ Chrysostom ~
We believe in one God, Creator of all things, infinitely perfect and eternally existing in three persons: Father, Son, Holy Spirit
One great heritage of the Evangelical Free Church is that fellowship and ministry opportunities in the local church are based solely on one's personal faith in Jesus Christ as Savior and Lord, trusting in Him alone for salvation. Membership requires commitment to sound doctrine as expressed in our Statement of Faith. However, a person is not excluded from membership because they do not agree on every fine point of doctrine. The EFCA allows for legitimate differences of understanding in some areas of doctrine.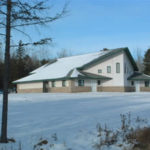 Grace Bible Fellowship began in the early 1990's when three Ashland families felt God's leading to start a new church. They held Home Bible studies and the group began to grow in numbers.
They started meeting at the Barksdale Town Hall with Kevin Haworth of Superior, WI as their first pastor. Kevin and Shirley Haworth were missionary candidates with the Christian and Missionary Alliance and appreciated the pastoral experience before going overseas in 1995. The group adopted the name "Grace Bible Fellowship" and purchased a parsonage in Ashland at 313 12th Ave. W.
Pastor Lorenson
Grace called Pastor Sheldon Lorenson in the fall of 1995. He had served churches in Minnesota, Trinidad-West Indies, and Johannesburg, South Africa. On May 19, 1996 the church voted to join the Evangelical Free Church of America. In October, 1996 the group began meeting in the Ashland CESA #12 building.
In 1998, the congregation established a building fund, sold their parsonage, and purchased 14 acres of land two miles south of Washburn on Highway 13. On Easter Sunday morning,  April 4, 1999 Grace Bible Fellowship held its first meeting in their new church building.  Church members did much of the building work.
In December 2007, Pastor Lorenson left to plant a church in Osceola, Iowa and Dr. Ron Bergman served as interim from January to September 2008.
Currently
On October 1, 2008 Pastor Keith Vik moved from Northwest Iowa to begin his work at the church.
Grace Bible Fellowship consists of people from Ashland, Washburn ,Bayfield, Cornucopia, Herbster, Iron River, and Mason.  The church currently supports missionary work in Southern Africa, China, Spain, Alaska, Bosnia, and Honduras.
Grace Bible Fellowship desires to be recognized for sound Bible teaching, commitment to the complete authority of Scripture, evangelistic concern, warm fellowship, emphasis on holy living, and acceptance of Christian people from many walks of life.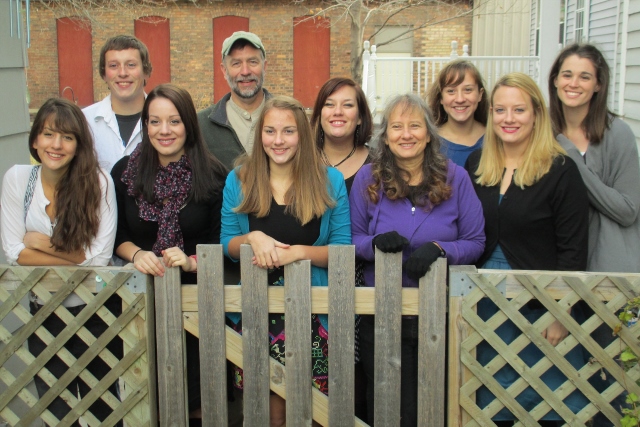 Pastor Keith Vik
Grew up in Iowa, became a Christian in high school, and grew spiritually during his time in the Marines.  In 1984 he graduated from Western Bible College in the Denver area and married his wife Angie. He taught high school Bible at Colorado Springs Christian School for two years.
Keith graduated in 1991 from Western Theological Seminary in Portland, Oregon, moved back to Denver for four years. In 1995 he returned to Iowa and pastored two churches.
He has one son and six daughters. In 2008, God led him to GBF where he enjoys seeing God work in people's lives.
Favorite foods:  Spinach, Spaghetti, Pecan pie
Favorite verse: Hebrew 12:1,2
Ideal Vacation:  Sitting by a lake and reading a book
Quirks: Likes pens, socks, thunderstorms, Denver Broncos, crazy or ugly ties, Hawaiian shirts, and McDonalds coffee
Angie's blog http://messycarsandmuddyshoes.blogspot.com
Grace Bible Fellowship is a co-operative member of the B.R.I.C.K ministry which provides practical and/or financial help for those with urgent needs.
HOW YOU CAN HELP
1.     Food Donations:
Donations have dropped substantially.  Please consider donating non-perishable food items to help stock our shelves OR make a cash donation so we can purchase needed items to fill in where needed.
2.    Help spread the word that our food shelf is open on Thursdays from 9 am to 7 pm.
For more information on The BRICK and how you can become involved call Lori or Kathy at 682-7425.